Locally owned & operated
Tree Services In Bastrop, TX.
Our team of skilled tree service experts have experience working with local businesses, Blue Bonnet Electric Coop, Bastrop County Precinct 1 & 2, and the community!
You are Our Top Priority – Check Out Our 5 Star Reviews
We'd love to see how we can help you with your tree service needs!
About Us
Family-Owned Tree Service Company In Bastrop, TX
Sullins Tree Service is a locally operated and family-owned business committed to providing you with quality workmanship and exceptional customer service.
We have the skills and manpower needed for completing every job on time and within budget while treating your property with utmost care and respect. We are also fully licensed and insured, so you can rest easy knowing that your family and property are in good hands.
Sullins Tree Service is the company to call if you are looking for the best tree trimming and pruning services in Bastrop, TX and the surrounding areas. 
We have a team of certified tree experts and a fleet of state-of-the-art equipment to provide you with quality tree trimming and pruning services at a price that will not break your budget.
Sullins Tree Service
Sullins tree service is passionate about tending and nurturing our customers' trees. We are equipped with a complete team of certified arborists that can take up any tree care needs you may have. We work on both commercial and residential projects. 
Therefore, whether you need your front yard tended, a tree removed, plants tended, grass cut/planted, or even a bush cleared, we are your go-to company. We understand that it is not just about finishing the task but giving a good service. 
We care, and to ensure we retain our customers, our work is fairly priced. You can always request a free estimate to help you determine what it will cost you to undertake your project.
We are committed to creating an exceptional customer service experience with a professional outlook in every service we provide. We are keen on timely and quick response coupled with quality services. 
Contact us today to get a free estimate for tree services you may need in future projects.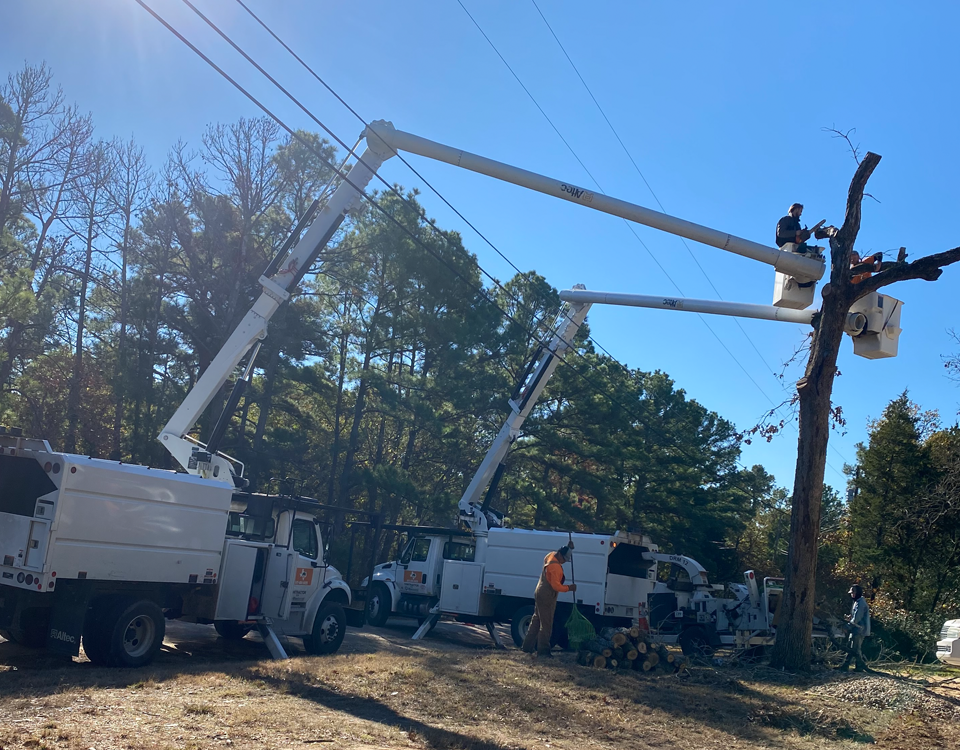 Get in Touch Today to Learn More How We Can
Help You with Your Tree Service Needs!
Call Us Today for More Info
Our Services
Our Tree Services in Bastrop, TX
We offer a variety of tree maintenance services to help maintain your property all year round.
We provide both residential and commercial services, including the following: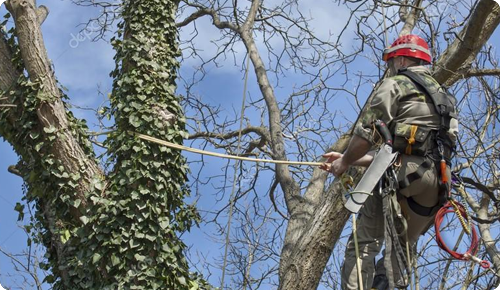 Our certified arborists can diagnose trees for any health problems like pests, potential disease, and care. We will also create a sustainable landscape design and maintenance plan for you.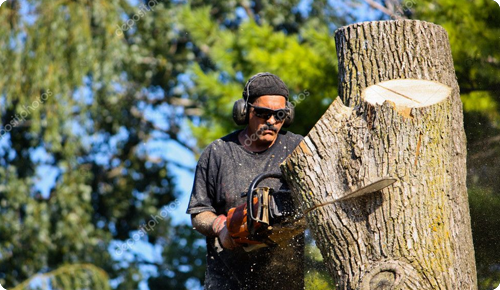 Tree Removal
Trees are beautiful, but sometimes they do not grow at the most strategic places. Our tree removal in Bastrop services includes helping you navigate through the removal of such trees.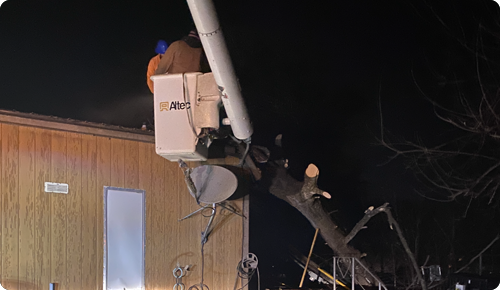 Tree Trimming
Overall, tree care involves regular tree trimming, depending on the trees. Our del Valle arborists are specialists in identifying the tree care pruning needs of any trees.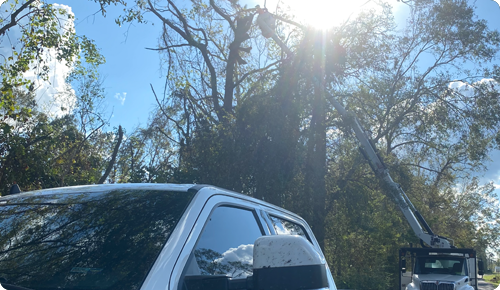 Stump Grinding
Stumps left after a tree is cut often become an eyesore to the surrounding area. Our tree care services in Bastrop, TX, extend to removing the unsightly stump from our customers' property.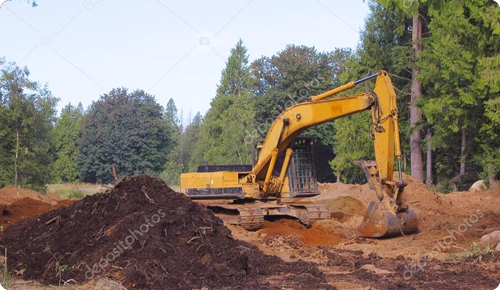 Land Clearing
Our land clearing experts will remove all unwanted trees, stumps, and other debris from your property.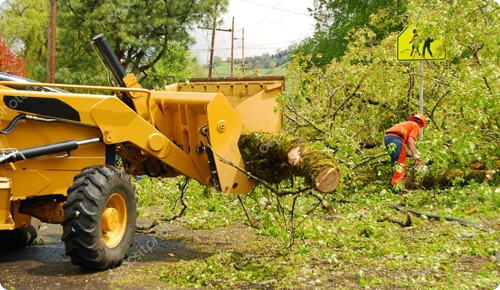 Storm Cleanup
We'll safely remove damaged branches following a storm, clean up tree debris left on your lawn or remove the entire tree if needed.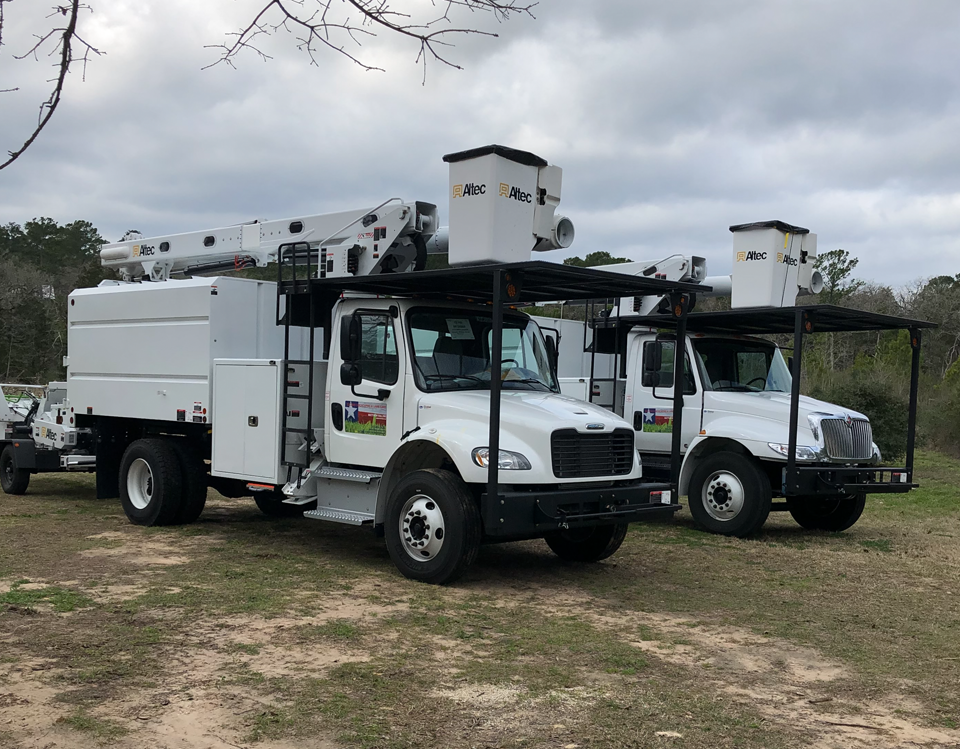 Why Choose Us?
On top of being experts in tree care, Sullins Tree Service is dedicated to providing excellent services that make your experience great with us. From free estimates to fair pricing and a team that always delivers a great job with all of our customers in Texas.
Free Estimate And Fair Price
We offer complete tree services at home-friendly services. You get a chance to compare our service versus price offer with other companies with Bastrop tree services. We are so confident in our pricing against the excellent services we offer that we free estimates.
Friendly Customer Services

We know that our residential tree service in Bastrop, TX involves being in your private space, such as lawn services, land clearing, and landscape design. Hence, we always conduct a criminal background check on all our employees.
Sullins Tree services pride itself on providing a full range of efficient, professional, and timely services in all our interactions.
Service Areas
We've Worked with the County, Local Businesses,
and Residents for Years
Location
Sullins Tree Service
Experienced and Professional
Bastrop, TX. 78602

Testimonials
See What Our Clients Have to Say
Your experience is our top priority, and our ratings reflect that!
Highly Recommended!
"I highly recommend Sullins Landscaping. Good customer service is rare these days. When you get a good deal on a great service you just have to share it. The owner gave me a fair price to trim several large trees and put a rush on the scheduling. The crew was so professional, polite and efficient. They cleaned up so well there wasn't even a stick left on the ground. I was very impressed and will definitely be using their services in the future.."



Michelle S.
Very Nice & friendly!
"hired Sullins to remove a tree. they came in and did the job like true professional. The entire crew was a pleasure to have here. They all were very nice and friendly. They didn't seem to mind when I went out to ask questions. They were full of information and willing to share their knowledge. It was like having a crew of friends over to help me out. Also they worked hard and completed the job very fast. I wish I could hire a crew like this for all the work I need completed. I wouldn't hesitate to call them again. I highly recommend them for any job.."



Derrick M.
The Price Is Right!
"These guys rock! The came and removed a 100 cottonwood tree while I was at work and it was done when I got home ! And everything was cleaned up and hauled away before I got home. Very professional and down to earth. They are very proficient in the price is right! I will use you guys again! Thank you Matt, Jeff and all that are involved in this heavy duty job!."



Robert S.
Efficient Job!
"Mathew gave us good advice and his Forman and apprentice did a fast an efficient job. They are easy to work with and did a very professional job trimming, removing, and cleaning up the limbs. Highly recommend Sullins Landscaping & Lawn Care.."



Shawna P.
Took Care Of Everything!
"Quick, efficient, took care of everything to my satisfaction."



Julie H.
Very Professional!
"Very professional, timely."



Jeff D.
Contact Us For The Best Tree Services in Bastrop, TX
Sullins Tree Services is the best among locally owned tree companies offering their services in Bastrop, TX, and the surrounding area.
Contact us for diligent & detailed tree services in both commercial properties and residential areas. 
We will promptly pick your first call, answer a few questions and even get to your location in emergency services.
Ours is a service that entails more than just tree removal. 
Your safety and peace are of utter importance to us, so whether it's the trimming, shrubs, or tree removal, we will do our job as fast
as we can be out of your business and property as quickly as possible.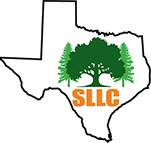 We are a locally-owned licensed and insured company located in Bastrop, TX, specializing in tree removal and outdoor services; serving Bastrop, TX and surrounding areas. We offer a 24-hr emergency Tree service!
We look forward to seeing how we can help you with your tree trimming & pruning & and other tree services needed!.