Utility Line Clearance in Bastrop, TX
Call Sullins Tree Service at 512-484-9426 for safe and affordable utility line clearance services in Bastrop, TX and the surrounding areas. Contact us today for a free estimate.
For many homeowners, utility lines are a constant annoyance. They get in the way of beautiful views and can make for an unsafe environment when they come too close to trees and buildings. Trimming or pruning near power lines require specialized training and equipment to avoid serious injury or death. That is why it is crucial to hire a professional tree company to evaluate potential hazards before proceeding with any utility line clearance project. 
At Sullins Tree Service, we have the proper training, experience, and equipment to work on trees that are encroaching on high voltage power lines. You can count on our team of certified tree experts to keep you and your property safe while ensuring full compliance with all the local rules and regulations when it comes to utility line clearance.
Contact us now at 512-484-9426 to schedule an appointment today. 
Specialized Power Line Clearance Expert
Sullins Tree Service is one of the very few tree service companies in Bastrop, TX that offers tree trimming and pruning services near utility lines. Our team of certified tree experts is authorized to provide power line clearance services because they receive rigorous training before they work near high voltage wires. At Sullins Tree Service, our methods are carefully planned and closely monitored to obtain optimal results, with little to no impact on the surrounding environment.
Directional Pruning Service in Bastrop, TX
One of the most effective techniques to prevent your trees from encroaching on power lines is through directional pruning. This method involves strategically trimming limbs and branches at an angle away from the high voltage wires. It usually results in a tree with a "V" shape or silhouette which provides the required clearance between tree branches and power lines.
Directional pruning also produces less debris and helps trees become stronger over time by growing more vertical shoots than lateral ones. The best way to reduce the size of lateral branches is through reduction cuts. Reduction cuts are performed on smaller diameter branches to help promote tree growth without interrupting the tree's food production process. 
You do not have to worry about the structural stability of a directionally pruned tree because if done properly, it will not split apart, even in severe weather conditions. The tree's strength lies in the crown and the strong connection between the tree trunk and its branches.
Your Trusted Tree Expert in Bastrop, TX
It is crucial to choose the right tree service company when you need work done on high voltage power lines. At Sullins Tree Service, we have the specialized tools and insulated equipment to trim and prune your trees safely and efficiently. As a family-owned business, our goal is to provide the local community of Bastrop, TX and the surrounding areas with safe and efficient solutions to prevent any injuries and accidents caused by poorly maintained trees. We are also fully licensed and insured so you can rest easy knowing that your family and property are in good hands. 
At Sullins Tree Service, we also pride ourselves in offering our clients quality services at the most competitive rates in the market. Our team of tree professionals is committed to providing you with fast, efficient, and reliable services at a price that won't break your budget. We are also very transparent with our rates and we don't do bait-and-switch pricing unlike other tree service companies in the area. At Sullins Tree Service, we don't cut any corners and work hard to provide every client with impeccable workmanship and superior customer service. 
Contact Sullins Tree Service Today
You can count on Sullins Tree Service for your residential and commercial power line clearance and other tree care services in Bastrop, TX and the surrounding areas. Contact us now at 512-484-9426 for a free initial consultation and a no-obligation estimate. We look forward to hearing from you!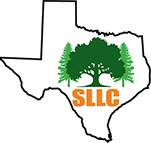 We are a locally-owned licensed and insured company located in Bastrop, TX, specializing in tree removal and outdoor services; serving Bastrop, TX and surrounding areas. We offer a 24-hr emergency Tree service!
We look forward to seeing how we can help you with your tree trimming & pruning & and other tree services needed!.