Bastrop Tree Service
It is important to have proper tree maintenance services done by an experienced and locally-owned company that understands the value of a well-maintained yard. The tree care services offered in Bastrop, TX, by Sullins Tree Service focus on providing residents with the best possible tree care and maintenance so that you never have to worry about the health and aesthetics of your yard.
With our line of complete tree services at Sullins Tree Service, you can rest assured that the value of your home will never drop, your neighbors will always admire your lawn, and you will consistently have the aesthetic you are looking for. Call our locally-owned, licensed, and insured tree care company for services for your residential or commercial  projects in Bastrop, TX, and the surrounding area.
Tree Services in Bastrop, TX
When you have tree trimming, stump grinding, tree and stump removal, emergency services, or other tree services that need to be completed at your home, Sullins Tree Service in Bastrop, TX, is the name you can trust and rely on to do a great job, provide free estimates, and deliver exceptional customer satisfaction.
Our team is proud to offer complete tree services, including:
Tree Trimming and Pruning
Tree pruning and tree trimming service need to be done on a regular basis in order to ensure the health of your trees. Depending on the types of trees you have on your property, these tree care services may need to be done at different times of the year.
At Sullins Tree Service in Bastrop, TX, we are locals and we know what types of trees are native to the area, so our whole team understands exactly when the right time is to trim or prune your trees for optimal health and prosperity.
Tree Removal
In certain circumstances, tree removal services may be necessary to help improve the aesthetics of your landscaping or enable you to work on a new project. Sullins Tree Service can ensure that your yard gets the aesthetic you want.
Stump Grinding and Removal
After tree removal services, you will be left with a tree stump. The majority of people will not want an unsightly tree stump in their  yard. In most cases,  the best option is stump grinding. The process uses a stump grinder to reduce the stump below the surface of the soil.
Stump removal is also an option, but it is very disruptive and quite expensive because it completely uproots the entire stump and root system. It is an option most often used by commercial clients in Bastrop, TX, who do not already have a well-designed landscape.
Emergency Tree Service
You may never know when disaster may strike, and a storm or other emergency situation may occur. It is critical that you have access to emergency tree services to help you clean up your yard or your home so that you can get back to normal as quickly as possible.
Utility Line Clearance
Working near power lines can be very dangerous work and requires extensive training and education. If you have trees that are interfering with power lines around your home, Sullins Tree Service is one of the few tree service companies in Bastrop, TX, that can provide utility line clearance services in the area.
Storm Cleanup
When a storm has hit Bastrop, tree services may be needed to help you clean up your home. It can be very stressful and dangerous if you do not have the right training and equipment necessary to clear the debris properly. Tree removal and land clearing from our Bastrop, TX, tree service company ensures a great job is done and you will be ready for any future projects.
Contact  Sullins Tree Service in Bastrop, TX
If you are a homeowner looking for expert tree care services in Bastrop, TX, and the surrounding area, look no further than Sullins Tree Service. Our team is dedicated to ensuring customer satisfaction, and we are all certified land clearing professionals. We employ state-of-the-art equipment as well as the most advanced tree service techniques.  Contact us today for free estimates on your next tree care project and to learn more about all of the ways we are happy to serve the residents of Bastrop, TX, and surrounding areas.  Call today to schedule an appointment!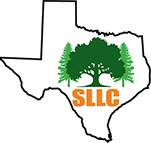 We are a locally-owned licensed and insured company located in Bastrop, TX, specializing in tree removal and outdoor services; serving Bastrop, TX and surrounding areas. We offer a 24-hr emergency Tree service!
We look forward to seeing how we can help you with your tree trimming & pruning & and other tree services needed!.