Cedar Creek Tree Service
Proper tree care and maintenance require the knowledge and extensive training of experienced Cedar Creek tree service businesses. It is also imperative that the right amount of time and energy is put into the various tree care activities to ensure the health and vitality of your trees.
When residents need a skilled Cedar Creek tree service provider, they should know that the best name in the area is Sullins. We have plenty of positive reviews from our customers, and each member of our company from the owner to a tree care associate is dedicated to and will guarantee total customer satisfaction. Call today to schedule an appointment for your home or business.
Your Trusted Tree Service Business in Cedar Creek, TX
Sullins Tree Service is your go-to tree care service provider in Cedar Creek, TX, and the surrounding areas. Whether you are looking to get a new tree planted or remove an old one, our team of certified tree experts has got you covered for the whole project.  From our humble roots as a locally operated and family-owned business, Sullins Tree Service has grown into one of the most trusted and preferred tree care companies in the greater Texas area.
With an unmatched work ethic and superior customer service, you can rest assured that we will not only improve the curb appeal of your location but also protect your family's health and safety.  If you are looking for quality and affordable Cedar Creek tree care, Sullins Tree Service is the expert to call.
Contact us today at  512-484-9426 to speak to one of our friendly Cedar Creek tree service customer service representatives. We are happy to discuss the entire process and details with you and customize the project to meet your needs.
Quality and Affordable Tree Services in Texas
Whether you are looking for a single tree removed or a complete yard overhaul, Sullins Tree Service has got your back. Our Cedar Creek tree care business offers a wide range of residential and commercial tree services including:
Tree Trimming and Pruning

Tree Removal

Emergency Tree Removal

Utility Line Clearance

Land Clearing 

Storm Cleanup
Our Cedar Creek tree care company is always available to assist you. We will verify the details of the process, discuss the innovations of the tree care industry that we will use at your location, and even help you with an insurance claim.
Contact us today at 512-484-9426 for a free initial consultation and estimate. Our tree care professionals are always happy to address any questions and concerns you may have. 
Why Choose Sullins Tree Service?
At Sullins Tree Service, we offer a variety of professional tree care services to keep your trees lush and healthy and to enhance the overall look of your property. As a locally operated and family-owned business, we go the extra mile when you hire us to build long-lasting relationships with our clients by providing them with personalized services at affordable rates every time.  
In addition to having years of experience in the industry, our team of certified tree experts also utilizes a fleet of state-of-the-art equipment to handle all types of residential and commercial projects safely and efficiently. We always ensure our licensing is updated. You can count on our team of technicians and tree professionals to take all the necessary steps to protect your property from any damage. 
At Sullins Tree Service, we give high importance to honesty and integrity. We never do bait-and-switch pricing like some businesses and are very transparent about our rates so that you know exactly what to expect. Our tree care business is also very confident that our prices are some of the best compared to other companies, and we don't cut any corners when it comes to providing our services. By choosing to work with us, you can rest assured that you are getting superior workmanship at a price that won't break the bank.  
Furthermore, our services are designed to not only keep your trees lush and healthy but also protect your family's health and safety. We have very strict occupational and safety standards in place so you can rest easy knowing that you and your property are in good hands. We are also fully licensed and insured to protect you against any loss or damage while our team is working on location. 
Contact Sullins Tree Service for Free Estimates
At Sullins Tree Service, we have the skills and experience to remove safety hazards from your Cedar Creek, TX, property and to keep the aesthetic appeal on your home for you and your neighbors. Homeowners trust that our team will always strive for the best, most accurate trimming, removal, and other services.
Whether you need a tree trimmed or removed completely, our team will always get it done safely and efficiently. Feel free to call us anytime at 512-484-9426 to learn more about any tree care service we offer or request a free, no-obligation quote.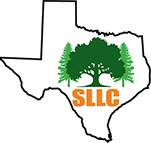 We are a locally-owned licensed and insured company located in Bastrop, TX, specializing in tree removal and outdoor services; serving Bastrop, TX and surrounding areas. We offer a 24-hr emergency Tree service!
We look forward to seeing how we can help you with your tree trimming & pruning & and other tree services needed!.