Tree Trimming and Pruning
Tree Trimming and Pruning Services in Bastrop, TX
Sullins Tree Service is the number one choice for quality and affordable tree trimming and pruning services in Bastrop, TX and the surrounding areas. Contact us today at 512-484-9426 for a free, no-obligation quote. 
Tree trimming and pruning play a crucial role in keeping your trees lush and healthy. Trimming removes dead tree limbs or any other potentially hazardous tree parts while pruning keeps trees healthy by cutting off diseased branches and redirecting growth. However, the process of tree trimming or pruning can be dangerous so it is wise to hire a tree service company to help you do the job safely and efficiently. 
You can count on Sullins Tree Service when it comes to affordable tree trimming and pruning services in Bastrop, TX and the surrounding areas. Our team of certified and experienced tree experts works hard to provide quality workmanship and excellent customer service. We are also committed to providing you with personalized solutions to meet your specific needs with utmost care and efficiency. 
Importance of Tree Trimming and Pruning
It is important to regularly maintain your trees to keep them beautiful and structurally sound. In addition to enhancing the overall look of your property, a well-manicured landscape can also boost your home's market value by up to 30 percent. On top of that, regular trimming and pruning ensure that your trees are strong enough to withstand extreme weather conditions and prevent you from incurring any liability risks.
Benefits of Hiring A Professional Tree Trimming and Pruning Company in Bastrop, TX
Tree experts like the ones at Sullins Tree Service have the skills and experience needed to safely and efficiently remove diseased or dead tree limbs, prune overgrown branches to make trees more structurally stable, and trim away excess foliage to promote tree growth. 
Tree service companies also utilize their scientific knowledge and practical experience in the field to provide the best possible care for your trees. At Sullins Tree Service, our team of tree experts can guarantee that your trees will be structurally sound, visually appealing, and safe from unnecessary cuts or damages.
When it comes to trees, safety is a top priority. A poorly maintained tree can easily reach power lines and pose serious health and safety risks to the general public. Make sure to hire a trusted tree service company like Sullins Tree Service who is fully licensed and insured to prevent causing harm to others and protect your property from any damage. 
The Best Trimming and Pruning Services in Bastrop, TX
Sullins Tree Service is committed to providing the best trimming and pruning services to residential and commercial property owners in Bastrop, TX and the surrounding areas. Our professional trimming and pruning services include:
Cleaning – removal of all structurally compromised tree limbs and branches.

Thinning – selective removal of tree limbs to allow sunlight and airflow to penetrate the tree crown and make room for growth.

Raising – removal of low-lying tree branches and limbs to provide clearance for structures, vehicles, and pedestrians.

Reduction – reducing the overall size of a tree to prevent it from encroaching on power lines and other nearby structures.
Call Sullins Tree Service Today
If you are looking for the best tree trimming and pruning services in Bastrop, TX and the surrounding areas, Sullins Tree Service is the company to call. We have a team of certified tree experts and a fleet of state-of-the-art equipment to provide you with quality tree trimming and pruning services at a price that will not break your budget. 
We are a locally operated and family-owned business that is committed to providing you with quality workmanship and exceptional customer service. We have the skills and manpower needed for completing every job on time and within budget while treating your property with utmost care and respect. We are also fully licensed and insured so you can rest easy knowing that your family and property are in good hands. 
Do not hesitate to call us anytime at 512-484-9426 to schedule a free initial consultation or request a no-obligation estimate. We look forward to hearing from you!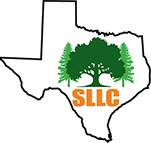 We are a locally-owned licensed and insured company located in Bastrop, TX, specializing in tree removal and outdoor services; serving Bastrop, TX and surrounding areas. We offer a 24-hr emergency Tree service!
We look forward to seeing how we can help you with your tree trimming & pruning & and other tree services needed!.